---
---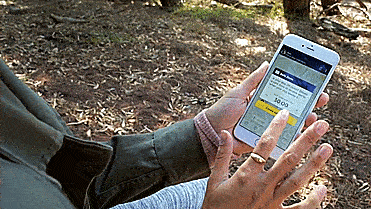 Features
INK AKC SMART DOG COLLAR: The only GPS and activity tracker you will ever need to keep your dog safe, healthy, and happy.

Works with iOS and Android. 

Fast, reliable and accurate GPS to track your dog's location.
Insightful activity monitoring
Be alerted when your dog is too hot or too cold
On-collar LED light to see your dog at night
Durable, high quality leather
Tracking unit fits onto most standard size collars
Remote sound feature to aid with training
Adventures Feature to create digital scrapbooks
90 Day Risk Free Guarantee




Specification


| | | | |
| --- | --- | --- | --- |
| Style | Size | Length | Width |
| Classic | XS (not suitable for dogs <10lbs) | 9" - 13" | 0.5" |
| Classic | Small (not suitable for dogs <15lbs) | 9.5" – 14" | 1" |
| Classic | Medium | 14" – 17.5" | 1" |
| Classic | Large | 17" -  21" | 1" |
| Classic | XL | 20.5" – 25" | 1" |
| Sport | XS/Small (not suitable for dogs <15lbs) | 8"-11" | 0.5" |
| Sport | Medium | 11"-17" | 1" |
| Sport | Large/XL | 17"-29" | 1" |


Package

How To Use
the smart dog collar needs a data connection so it requires a service plan connection so it can transmit data to and from the collar.
Service Plan: LINK AKC requires a service plan for connectivity, similar to a cellular data plan for your smartphone. Using the nationwide coverage of the AT&T cellular network, service plans are as low as $6.95 per month and selected during activation in the LINK AKC app. Note that this independent of your cellphone service provider.

THIS ITEM HAS LIMITED STOCK, SO GET IT WHILE SUPPLIES LAST!
---
What Our Customers Are Saying...